AndVelour Fabric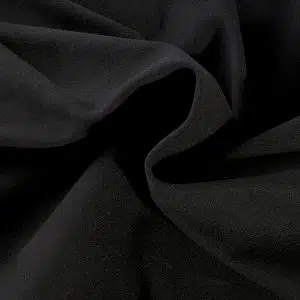 Canwil Textiles is your Atlanta and surrounding area supplier of all things fabric, including an incredible selection of velour fabric. From loungewear to curtains, our supply of velour canvas fabric is perfect for use in a variety of projects. Whether you're a DIYer or looking for the best wholesale fabric vendor for your project needs, Canwil Textiles is your one-stop shop for everything fabric.
What will work best for your next project? If you're looking for a soft and plush material that will offer flexibility in applications, velour cloth is the way to go. Learn about velour and how it will suit your needs, then reach out to one of our fabrics experts to get started on your order.
Call Us Today! 689-985-3454
What is Velour Fabric?
"Velour" was coined from the French word velvet. And it makes perfect sense that the fabric sure does feel and look velvety. Velour fabric is a silky, plush fabric that looks and feels a lot like velvet, but it's actually a much less expensive option. It has a great soft-to-the-touch finish with cut fibers that drapes effortlessly. But what exactly is velour, and how does it differ from velvet? 
Despite its opulent appearance, it is typically composed of cotton, though synthetics such as polyester can also be used. 'Pile' refers to the velour's distinctive soft texture on the surface. It's constructed by using a special weaving procedure to cut across looped threads. While velvet, despite having a similar weaving process, is made entirely of silk, making it significantly more expensive and high-end.
Velour is known for having a lot of stretch, a fantastically rich gloss, and a ridiculously soft hand. Velour, which is typically opaque, can be utilized for a variety of clothes including gowns, jumpsuits, dresses, caps, and even robes. These beautiful textiles are available from Canwil Textiles in a variety of designs and colors.
Types of Velour Fabric
There are six different types of velour fabric, of which we have an incredible selection. Our team of material experts can help you figure out which type is best for your project, help you understand how much you will need, and even explain our Contract Cut & Sew Services, in the event you don't want to deal with it yourself. 
It has similar properties to silk velvet. In fact, it was made to serve as a cost-effective alternative to the high-end material.  Cotton velour is primarily used in the production of apparel and upholstery.
When you touch velour leather, you will have a feel of its remarkable surface. The fabric has a kind of animal hide texture that can be likened to chamois and suede. It is mostly used in the production of watch bands, jackets, upholstery, and shoes.
Velour was made specifically to imitate velvet. Like velour, the fabric was made from synthetic fiber but the price is significantly different
When compared to cotton velour, synthetic velour is pretty much cheaper to produce. It comprises polyester and other materials that are regarded to do well with flame-retardant treatment.  And that makes it an ideal material for a stage curtain. 
Here's a velvet-like fabric that is commonly used in theater and the production of movies. It has a unique twill weave. 
Velveteen is also similar to velvet. But instead of using silk, it was made with cotton.
What Is Velour Used For?
While velour fabric may be best known for its use in theatre as stage curtains, it is also popular in fashion and tradeshow draping. Here are some ways you can use velour fabric. 
Loungewear

Sweaters

Shirts

Pants

Hoodies

Jackets. 

Upholstery

Jewelry boxes

Pillows

Cozy blankets

Gorgeous winter dresses
IFR VELOUR 14 OZ 60″ MACHINE WASHABLE
Savannah – IFR Poly velour is a plush velvet type fabric used for wedding drapes and upscale events. Not economically priced like Banjo and Premier, velour is completely opaque for blackout applications. And since it's made with IFR yarn, velour can be laundered multiple times while retaining color.
100% IFR Polyester Velour (Savannah)
Weight: 8.5 oz/sq. yd, or 14 oz/lin yard
Roll size: 50-100
Widths: 61″
Finish: Durable Inherently Flame Retardant (IFR), multiple washes and launderings
Uses:  Drapes, stage skirting, AV cart skirting, Projection screen dress kits
Colors: Optical white, Black, Red, Royal Blue, Gray
Purchase cut yardage at CanvasETC.
IFR VELOUR 22 OZ 60″ MACHINE WASHABLE
Gemini – 22 oz IFR velour has the same properties as 14 oz, but much heavier. Used for high-end galas, opera stages, and other upscale events.
100% IFR Polyester Velour (Gemini)
Weight: 13 oz/sq. yd, or 22 oz/lin. yard
Roll size: 50
Widths: 61″,
Finish: Durable Inherently Flame Retardant (IFR), multiple washes and launderings
Colors: Black
Uses:  Back Drapes
Are you unsure if Velour is the correct choice for your project? Speak with one of the textile experts at Canwil. We'll assist you in selecting the best cloth for the project. To speak with one of our textile experts, please contact us immediately.