Nylon Pack Cloth (Urethane Coated Fabrics)
Pack cloth is a thin waterproof fabric with one shiny side and one flat side. It is used to line backpacks, particularly hiking packs. Nylon pack cloth forms a watertight seal around seams. This prevents moisture from entering through the typical culprits: factory-sealed gussets, straps, drawstrings, zippers, and flaps. When used for bags, it also prevents exterior water from soaking through the fabric and into the interior.
Our 420 denier pack-cloth is a versatile fabric with a clear polyurethane coating with a durable water repellent finish.
Details: 60″, 420 Denier Nylon, PU coated one side, Water repellent
Standard colors in stock(scroll down), and custom prints and colors are also available
Uses: Military and commercial bags and pouches, tactical gear and vests, horse blankets, liners, hunting gear, and bags, golf flags, banners, laundry bags and slings, and many more
We stock a high thread count in Royal, Black, and Navy and a variety of colors in a lower thread count.
History of Nylon Pack Cloth
In 1907, the first pack of cloth was made from cotton. Its name came from its primary purpose: to pack suits and dresses in sturdy boxes for shipping. In the 1920s, a French mathematician by the name of Agnès b. developed a method to create waterproof fabric out of thin cotton. The material was called plastique (plastic in English). She patented her invention, but demand for plastique did not meet expectations, and it eventually fell into obscurity.
The modern version of the nylon packcloth began production in 1938 when Wallace Carothers invented nylon 6,6 at DuPont Laboratories. This groundbreaking new polymer chain led to an explosion of new applications for this versatile material, This includes bright women of color's stockings and ropes for marine and industrial use. In 1939, nylon pack cloth appeared on the market for the first time at a sporting goods trade show in New York City. Its primary purpose was to replace leather water bottle carriers on service packs. It met the U.S. Army Quartermaster Corps' strict waterproofing standards by lining backpacks with a thin layer of nylon between layers of cotton duck canvas fabric. The material proved helpful during World War II when nylon packcloth became widely used in all branches of the United States Armed Forces.
Why Nylon Pack Clothes?
Pack cloth fabric has many advantages over traditional fabric or leather. It's ultralightweight, fully waterproof, durable, and does not absorb water. This means that the wearer's back stays dry even when carrying a full backpack in wet conditions.  Pack cloth nylon can easily be patched up using duct tape or other strong adhesive tapes. Nylon packcloth is also resistant to mold and mildew growth which makes it extremely useful for trips into humid environments where rainforests are present.
Types of Nylon Pack Cloth
Nylon pack cloth is available for purchase in many different varieties. It comes in tarpaulin, diamond rip-stop, or laminated fabric with varying thickness and breathability depending on the consumer's needs. Tarpaulin is highly waterproof but also extremely heavy and bulky to carry around. Diamond ripstop nylon pack cloth is thinner than tarpaulin but still solid and light because its threads are tightly woven together into a grid pattern for strength. Laminated fabric is not as breathable as other forms of nylon packcloth but provides more protection against sharp items if it does tear. Pack cloth can come sewn onto clothing such as jackets or pants so that it covers packs without any extra weight added because no extra fabric is used.
What Is Nylon Pack Cloth Fabric Used For?
Nylon pack cloth has many uses beyond waterproofing backpacks. It is often found in sporting goods such as running shoes, ski boots, and other equipment. It is perfect to protect the bottom of the shoe from water. Nylon fabric can also be used for tents because it offers more excellent protection than traditional canvas or vinyl materials while still lightweight and breathable. Some apparel products are also made using nylon packcloth materials. These include suits designed to protect SCUBA divers from cold ocean waters. Because this material is so durable and rugged, many people turn to it when they need a solid but portable outdoor shelter for camping trips or other adventures involving rough terrain where cuts or tears could prove disastrous. 
Is Nylon Pack Cloth Fabric Waterproof?
Nylon packcloth is waterproof and breathable because, in many cases, it does not contain any pores at all. When porous materials such as cotton or leather come in contact with water, the water often seeps into these openings and continues to absorb within the material itself. However, the nylon packcloth has a tight weave of microscopic fibers that create an almost impenetrable barrier against moisture. Even if damage occurs to this fabric through cuts or tears, they will only cause the material to be less waterproof because no pours exist for water to enter and transfer within. This allows nylon packcloth fabrics and garments made with it to remain lightweight while still providing excellent protection from the elements above and below ground. 
How Strong Are Nylon Pack Clothes?
Nylon packcloth fabrics are solid and durable. They offer protection to the wearer even if they tear because no pores exist for water or other liquids to seep into. Nylon is also lightweight, making it easy to carry around when wearing or transporting for extended periods, especially in comparison to heavier traditional fabric materials like canvas. It is rot-resistant and mildew-proof, so users can remain confident that their purchases will not be quickly ruined due to normal wear and tear-related issues often experienced with cotton or leather packs. Many hikers swear by nylon packcloth clothing when taking trips through areas where weather conditions could change suddenly, requiring them to spend more than just a typical day out in the wilderness. 
Nylon Pack Cloth Fabric for Commercial Use
Nylon fabrics are used for various commercial products, from camping equipment to clothing and clothing accessories. Several manufacturers worldwide produce such items. 
Nylon Pack Cloth Fabric Work for Home (FOR DIY projects)
Nylon pack cloth fabric is a popular choice for people doing DIY projects. 
Pack cloth nylon has many uses. It is often found in sporting goods, such as running shoes, ski boots, and other equipment exposed to water because it protects against wet conditions. Nylon fabric can also be used for tents because it offers more excellent protection than traditional canvas or vinyl materials while still lightweight and breathable.
Wholesale Nylon Pack Cloth Fabric Near Atlanta
Wholesaling canvas fabric saves money for everyone from seamstresses to fabric printers. Canwil Textiles is the place to go if you need huge quantities of canvas fabric for your business. Our factory, conveniently located in Atlanta, GA, provides state-of-the-art canvas fabric processing as well as exceptional customer service specialists.
What are the advantages of buying fabric in bulk? Considering the cost-saving value of wholesale when keeping to a budget is critical. Buying via a store is more expensive than buying directly from a manufacturer, thus coming to Canwil Textiles will save you money in the long run.
Experts have an advantage over those who merely know the essentials when it comes to wholesaling. Our advisers make it their mission to answer any and all of your questions about canvas and other textiles, so you can be confident that you'll get exactly what you want. When you buy wholesale direct from Canwil, you can guarantee a stress-free experience!
Canwil Textiles Nylon Pack Cloth Offerings 
Canwil Textiles offer high-quality nylon packcloth materials in different colors. These colors are provided to meet the needs of other consumers. The colors offered are;
Colors: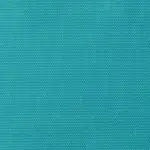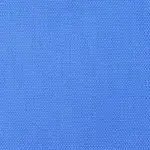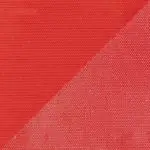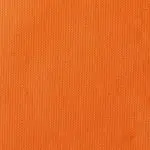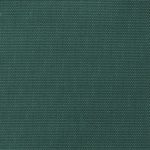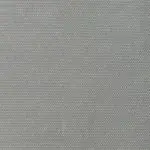 ***Swatches above are a representation of the fabric shade, for a more accurate color standard samples will can be sent to you***
Purchase Nylon pack cloth cut yardage at CanvasETC