1000 Denier Nylon (Urethane coated fabrics)
Denier is the name given to the width and thickness of the fibers that make up fabric like nylon. 1000 denier nylon is a very durable, heavy, and finely woven fabric suitable for a range of purposes. From outdoor gear, tote bags, raincoats, luggage, horse blankets, and so forth. Typically, it is made from tenacity nylon yarn and is usually coated with polyurethane to make it water-resistant. 
1000 Denier Nylon Origination 
Denier nylon's history goes all the way back to the development of the first nylon fabric that was termed as a synthetic thermoplastic polymer in the 1920s by the company DuPont. Nylon itself was very quickly made commercially available for everything from stocking to parachutes. Originally DuPont named the fabric as a type of rayon, suitable for tires and other military applications in World War II. By the 1970s the denier nylon Cordura fabric was being manufactured and dyed by a number of companies that found endless uses for it, the most notable being outdoor gear and luggage materials. There has been an enduring huge market for denier fabric as it has extremely strong fibers and is both water and flame resistant. 
Why 1000 Denier Nylon?
One of the many traits of 1000 denier nylon is its extreme durability and longevity. This synthetic high-quality fabric is meant to endure any environmental condition or roughness of use. It is also very water repellent and resistant up to a certain level making it perfect for rough outdoor use.
As one of the most versatile and useful fabrics, it can be used for luggage, clothes, tents, and all manner of products and gear. It has innumerable commercial applications due to its high tensile fibers.
1000 denier nylon is largely flame resistant making it ideal for use in environments where flammability is a concern.
It is also very easy to wash as well as spot clean. And it dries very quickly making it ideal for activities on the go such as hiking, camping, and trekking.
What Is 1000 Denier Nylon Used For?
Denier fabric has a plethora of uses both personal and commercial and it is actually found in many everyday items!
Outdoor Coverings/ Tents

– Because it is resistant to mildew as well as rainwater it is a perfect synthetic fabric for tents and other outdoor coverings. It's also used for the inner lining in large tents or yurts as it can withstand the elements like wind, water, and dirt. Its flame-resistant properties also make it ideal for use in the wild!

Jackets/ Overalls

– 1000 denier nylon is excellent for heavy-duty jackets such as motorbike or tactical ones. This fabric can withstand a great deal of abrasion and wear and tear. 1000D nylon is also exceptional for workwear and overalls. This is because it can be continually washed and disinfected and never lose its color or get damaged. This applies particularly to work environments that are high-risk or arduous.

Bags And Luggage

– Denier fabric is widely used for manufacturing a variety of bags and luggage. These can include tote bags, luggage, outdoor gear, waist, and cross-body packs. But it's also used for making sporting bags, food carriers, duffel bags, camera bags, wallets, and backpacks. 

Furniture and Appliance Covers

– 1000D nylon is used to make covers for outdoor grills, furniture, and cars and provides excellent protection against rain and other natural conditions. It is also used for pet beds and horse blankets as well as for covering dog houses. 
Is 1000D Nylon Fabric Waterproof?
The 1000D nylon fabric is very non-porous and waterproof due to its polyurethane covering that allows the water to just roll off the surface without getting absorbed. It has a water-repellent finish and texture allowing it to be an indispensable companion in harsh, outdoor conditions.
How Strong Is It?
Denier fabric is an extremely strong fabric due to its polyurethane coating. Other factors such as the denseness of its weave and the considerable thickness and width of each individual fiber also add to the strength. This type of nylon has a history of use for military gear such as jackets, boots, and weapon holders as well as for ballistic jackets and gear. 1000D nylon can come coated and uncoated but both varieties are densely woven, super sturdy, and entirely tear-resistant. It is worth noting that 1000D nylon has up to 3 times the durability of the strongest polyester fabric.
1000 Denier Nylon Work for Home (FOR DIY projects)
1000D nylon can come in handy for DIY projects as well as for enthusiasts of arts and crafts at home. It's a great fabric to make useful everyday items like bags, pouches, and covers. You can use a regular household sewing machine for sewing the dense 1000D nylon fabric but you need the right needle (a denim or canvas style needle) and the right thick thread (bonded nylon thread) for the purpose that can be purchased from a craft store.
Remember you can only do fairly simplistic designs with this fabric at home as a regular sewing machine (as opposed to an industrial one) won't be able to penetrate and sew multiple layers of textured nylon. Make first aid kits, pouches, tactical waist bags, cross-body bags, large tote bags, and even appliance covers as your next DIY project over the weekend. Canwil Textiles can take on your larger projects and do the sewing for you.
Wholesale 1000 Denier Nylon Near Atlanta
From seamstresses to fabric printers, wholesale Denier Nylon fabric saves money. If you need large quantities of canvas fabric for your business, Canwil Textiles is the place to go. Our plant, which is conveniently located in Atlanta, GA, offers cutting-edge nylon fabric processing as well as outstanding customer service.
What are the benefits of buying fabric in large quantities? When sticking to a budget, it's vital to consider the cost-saving value of wholesale. Purchasing through a retailer is more expensive than purchasing directly from a manufacturer, thus visiting Canwil Textiles will save you money in the long run.
When it comes to wholesaling, experts have an advantage over those who only know the basics. Our consultants make it their duty to answer any and all of your inquiries regarding canvas and other textiles, ensuring that you get exactly what you want. You can count on a stress-free experience when you order wholesale direct from Canwil!
1000Dx1000D Textured Nylon, durable water repellent, urethane coating, roughly 9.5 oz/sq yd
This fabric is extremely durable, and versatile with high abrasion resistance, tensile and tears strengths. The textured yarn gives the fabric a softer hand when compared to the ballistic nylon fabrics.
Available in many colors(see below) and 60″ wide.
Custom Slitting and sewing are available
Uses luggage, tool belts, straps, jackets, chaps, coin bags, gym bags, duffle bags, separation curtains, outdoor grill covers, soft luggage, horse blankets, and many different types of sporting and recreational bags.
Canwil Textiles 1000D Nylon Offerings 
Here at Canwil, we offer a selection of multiple colors of excellent quality dyed 1000D denier nylon to choose from, to suit a variety of commercial needs! We also provide customizable sewing services for a range of products!
We have the following colors available:-
Colors: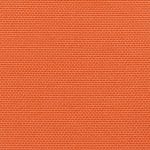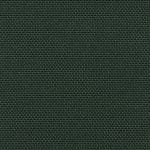 ***Swatches above are a representation of the fabric shade, for a more accurate color standard samples will can be sent to you***
Purchase cut yardage at CanvasETC