MESH FABRICS
Canwil Textiles is your one-stop-shop for all your fabric requirements, including mesh fabric, in the Atlanta area. Our experts are ready to help you with all your Canwil Textiles wholesale fabric needs.  Fabrics made of mesh are used in a variety of applications, from work clothing to hammocks and fishing nets.
Canwil Textiles is your go-to place for all things mesh, whether you're looking for a wholesale fabric seller or a do-it-yourselfer with mesh needs. We have the best selection of Hatmesh, Hexmesh, and Laundry Mesh.
Mesh fabrics are used to make products for sports, camping, hunting, and fishing, among other activities. The following are some examples of goods and industries that use this material:
There is a variety of types to choose from, but this kind of fabric is typically made from lightweight material woven with tiny holes. Unlike most fabrics, which are woven together with tight patterns, meshes are loosely woven, resulting in thousands of small holes on the surface.
History of Mesh Fabric
Had to believe it has been around for thousands of years, although it wasn't until the end of the nineteenth century that textile innovators started using it for apparel. However, this is not to say that mesh existed in a primitive state during the hundreds of years prior, far from it.
The idea for using this type of fabric to protect the hands of soldiers in the trenches came to Lewis while he was taking a walk with his aunt on a cold day. The gloves she wore were riddled with holes, but she insisted that her hands were still warm.  Lewis wondered if there was a way to use the same material for gloves used by soldiers.
Aertex founder John Haslam was intrigued by the idea of mesh fabrics. He started experimenting with them and found his own textile company called Aertex. This company was the world's first producer. It used to be one of the only suppliers, but today Aertex textiles are worn by many famous stars in the media.
The surge in popularity of mesh was, in part, fueled by Adidas's use of it in athletic wear. It became the fabric of choice for the company, and over time other companies started using and making it, too. Today, there are several different types of mesh fabric — each with its unique properties.
Today, Canwil Textiles sell mesh fabrics that can be used to make a variety of products from clothes, and many activities including hunting, camping, sports, and more.
Other Industries Using Mesh For Products Are Listed Below. 
Pool & Spa Filters & Nets

Golf Simulator Impact Nets & Screens

Aquaculture

Tents & Camping Supplies

Sports Netting (Lacrosse, Baseball, Hockey & Golf)
What Are The Different Types?
There are a few different types and there are also multiple terms that are used to refer to the same mesh fabric variant:
Polyester mesh

: A material that wicks moisture is lightweight and breathable, the polyester mesh is the fabric of choice for sportswear. Unlike other types of material, polyester mesh does not get bogged down with sweat, making it ideal for performance wear. This material is used in sports uniforms and athletic apparel because it allows athletes to remain comfortable throughout a game or match.

Nylon mesh

is not commonly used as clothes, but it is often used to make tent screens, laundry bags, and lightweight garments such as evening dresses. Nylon is one of the most robust fabrics available, making it a suitable choice for many industries that require durable items.

Tulle:

Tulle is a type of mesh commonly used for dance costumes and other garments due to its silky texture and vibrant colors. Though tulle may be made from silk, this fabric is still considered environmentally friendly because it is biodegradable once it has rotted away.

Power mesh:

Power mesh is most commonly known for its compression abilities, but it also has a sheer appearance that makes it popular in home décor. This type of fabric is used for sportswear, shapewear, and other garments as well.

Powernet

: This is commonly used in shaping apparel, ranging from tights to bras. The most common usage is to reinforce the seams of a garment, but it can also be used to create an opaque layer such as top tights or a slip.
How Is Mesh Fabric Made?
There are a lot of different ways to make it! For nylon and polyester, the production of these proteins is very similar in many ways, but polyester is slightly newer than nylon. The production of polyester fabric has more advanced processes than nylon.
The process of making polyester and polyamide fibers differ, but for both types of fiber, the process begins with refining petroleum. Polyamide monomers are then extracted from the oil, and these monomers are then reacted with acid to make more polyamide or polyester.
Making mesh starts with synthesizing and polymerizing a different monomer(s) to form high molecular weight polymers. These polymers are then melted and forced through spinnerets to make polymer strands. After the strands have cooled, they are packed onto spools for shipment to textile manufacturing facilities to be made into fabric.
Most manufacturers dye their polyester or nylon fibers before weaving them into the fabric. These dyed fibers can be incorporated in several ways to create mesh fabric. The structure of the mesh has not changed much over thousands of years. This traditional type of mesh is often woven in a square pattern, and it is still as effective as ever. However, mesh today does offer more contemporary styles such as Tulle. It is incorporated in a hexagonal pattern and is just as durable as the other varieties.
Uses of Mesh Fabric
Commonly used in clothing manufacturing to form a variety of textures. It is also used to make various open netting objects, such as bags, hammocks, and fishing nets. The denser the mesh fabric is made, the less transparent it becomes. This makes it more suitable for specific types of apparel, such as golf shirts or t-shirts, than other products made out of mesh fabric.
It's also popular for sports uniforms. The main reason for this is that what a polyester mesh does best is allow for unrestricted breathing of the material, which is essential in any sport where athletes need to move freely and breathe easily, especially during intense competitions. Many types of mesh are made from polyester, and it provides a lightweight material that wicks away moisture from the body and keeps athletes from feeling too warm on their skin or in their clothing.
Women use mesh fabric for a variety of purposes, including to adjust the shape of their bodies and conceal body fat, to elevate and tighten the breasts, to change the condition of their bodies, and to cover body fat.
Mesh Is Used By Recreation Industries For:
Mesh fabrics made of polyester and nylon have a wide range of uses in safety equipment. For certain applications, these materials can be engineered to meet ANSI, ASTM, and AATCC criteria. Mesh fabrics are used in a variety of safety items, including the following.
Pool & Spa Filters & Nets

Golf Simulator Impact Nets & Screens

Aquaculture

Tents & Camping Supplies

Sports Netting (Lacrosse, Baseball, Hockey & Golf)
Occupational Safety Industries Use Mesh For:
Polyester and nylon mesh textiles offer a wide range of applications in safety devices. These materials can be developed to meet ANSI, ASTM, and AATCC standards for specific applications. Mesh fabrics can be found in a range of safety products, such as:
High-Visibility Safety Vests

Cut-Resistant Safety Garments

Safety Flags
Marine, Automotive, Aeronautics Uses For Mesh
Canwil Textiles Mesh fabrics are used in a variety of ways by air, land, and sea vehicles. Many of these uses necessitate a material that can withstand moisture, heat, sunshine, salt, and chemicals. Mesh fabrics made of polyester and nylon can be found in items like:
Tarps
Cargo Nets
Aviation Curtains
Safety Harnesses
Seat Support/Substrates
Seat-Mounted Literature Pockets
Heathcare Industries Use Mesh To
Fabrics made of mesh can be used in a wide range of medical items because of the antibacterial qualities of several of Canwil Textiles' polyester fabrics. Here are a few examples:
Shop Canwil Textiles Mesh Fabrics For The Best Selection
Is Mesh Fabric Waterproof?
Yes, Canwil Textiles Mesh Fabrics are waterproof. Mesh fabrics are popular because they promote airflow, protect athletes' skin, and wick moisture away from the body. Polyester mesh is also used heavily in screen printing for T-shirt designs, as its water-resistant properties allow the ink to pass through the fabric without smudging, despite having miniature holes in it.
How Strong is Mesh Fabric?
Polyester mesh is the most robust mesh material. It's used more often in creating screens, and its tear and tensile strength are more significant than fiberglass mesh. Polyester mesh has been proven to be incredibly durable, and it's woven tightly enough that mesh holes are small, preventing pinholes from getting through.
Wholesale Mesh Fabric Near Atlanta
Wholesaling canvas fabric saves money for everyone from seamstresses to fabric printers. Canwil Textiles is the place to go if you need huge quantities of canvas fabric for your business. Our factory, conveniently located in Atlanta, GA, provides state-of-the-art canvas fabric processing as well as exceptional customer service specialists.
What are the advantages of buying fabric in bulk? Considering the cost-saving value of wholesale when keeping to a budget is critical. Buying via a store is more expensive than buying directly from a manufacturer, thus coming to Canwil Textiles will save you money in the long run.
Experts have an advantage over those who merely know the essentials when it comes to wholesaling. Our advisers make it their mission to answer any and all of your questions about canvas and other textiles, so you can be confident that you'll get exactly what you want. When you buy wholesale direct from Canwil, you can guarantee a stress-free experience!
Canwil Textiles Mesh Offerings
Cancel Textiles provide varieties of colors that allow anyone to choose according to their choices. Whether you need wholesale mesh fabric or you're starting a DIY project, Canwil Textiles is your go-to store.  Currently, the available colors are listed below. 
9×9 Vinyl Coated Mesh Fabrics
Rot resistant, high tensile and tear strengths, heat sealable, and flexible
Standard colors in stock(scroll down), and custom slitting
Uses: windscreens, backdrops, truck covers, bags, pool covers, shade cloth, mops, and other uses.
Widths: 60″, 5″, 1.25″ and other custom sizes
Colors:
***Swatches above are a representation of the fabric shade, for a more accurate color standard samples will can be sent to you***
Dark Blue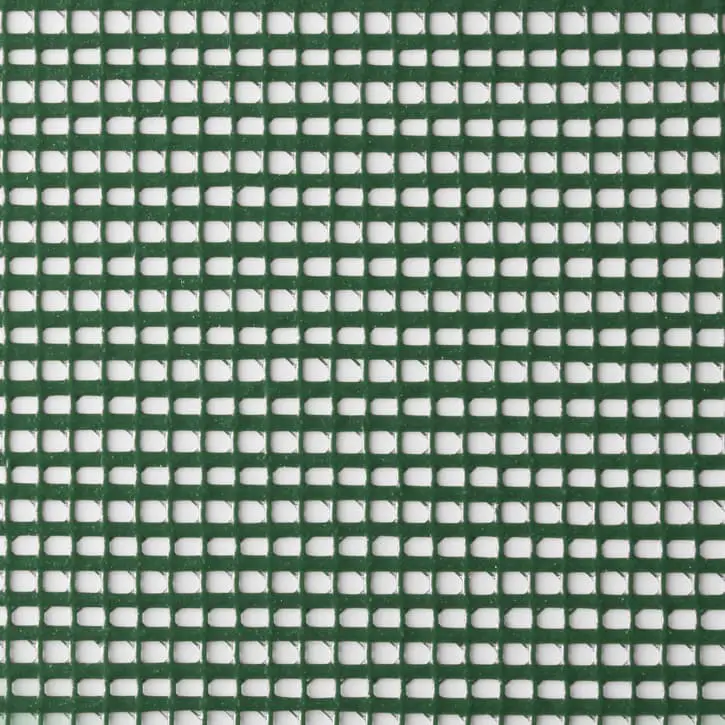 Green
Light Blue
Orange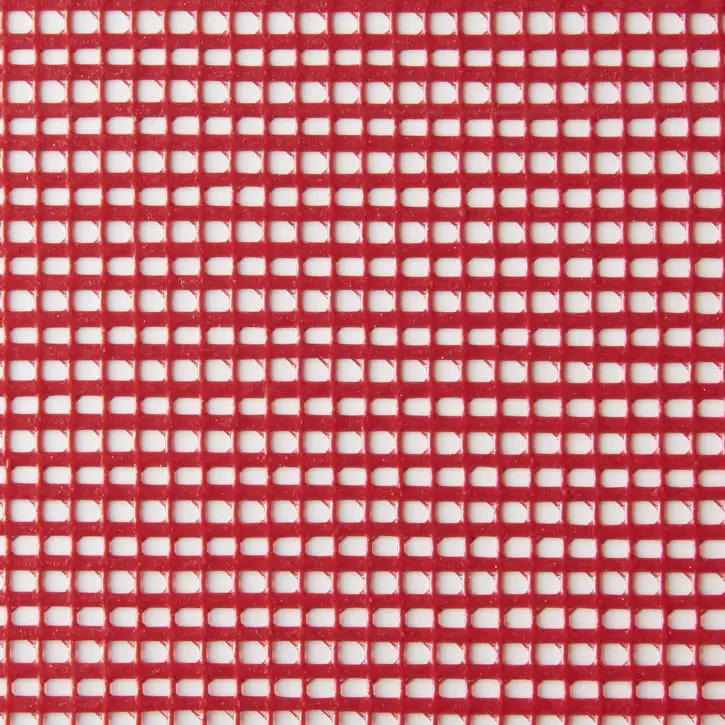 Red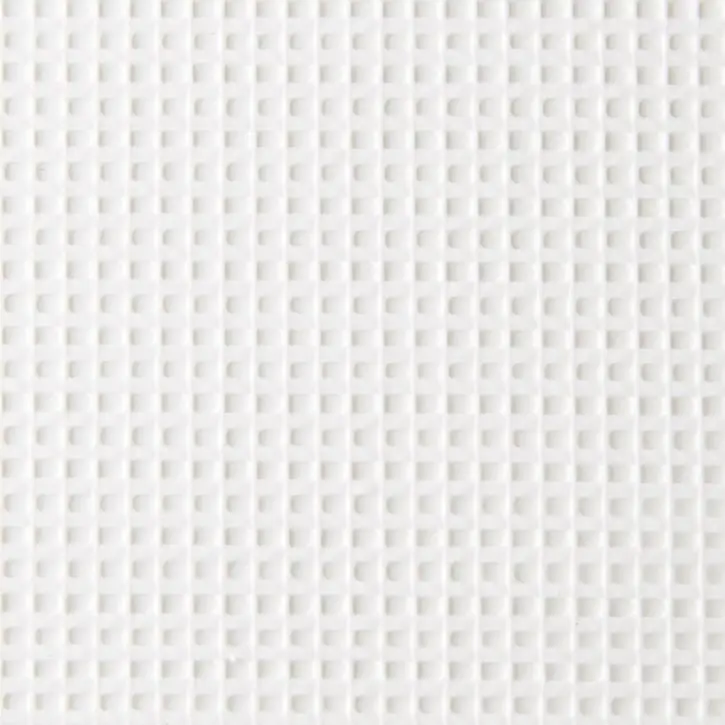 White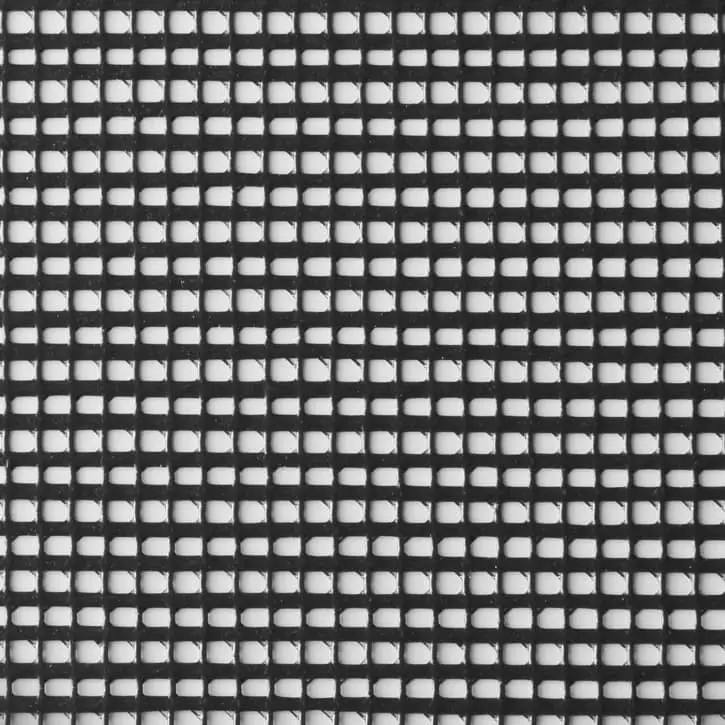 Black
How are Mesh Fabrics made?
According to http://en.wikipedia.org/wiki/Warp_knitting
"Warp knitting is a family of knitting methods in which the yarn zigzags along the length of the fabric, i.e., following adjacent columns ("wales") of knitting, rather than a single row ("course"). For comparison, knitting across the width of the fabric is called weft knitting.
Since warp knitting requires that the number of separate strands of yarn ("ends") equals the number of stitches in a row, warp knitting is almost always done by machine, not by hand."